Our overnight campers experience the very best of what Roanoke Christian Camp has to offer. Campers will enjoy recreation activities suited for their age, daily worship services are held in the Bonner Jackson Pavilion overlooking the Pamlico River and have meals served in Smartnick Hall!
*Price increased $20 on May 1.
Deeper Life
June 5-10
  $125 /

$145*



AGES 13-17
Dean: Josh Bueno
Josh has been the Dean of Deeper Life since 2017. He has a passion for training servant leaders, eating buffalo wings and going to the movies! He is the Youth Minster of First Christian Church in Roanoke Rapids, NC. He lives there with his wife Sarah, and daughters Rosie, Norah and new baby coming soon!
This session has reached capacity for girls and boys. You can still sign up and be placed on the waitlist. We will fill open positions in the order they were registered.
Storytellers
Stories have been passed down from generation to generation. Stories of the past, of life experiences, of funny memories or of history in the making. Telling a story is the best way to share a message or a lesson. At Deeper Life 2022 we will be looking at the stories our lives tell, and how every story, every action, every word, leads back Jesus.
 "Looking to Jesus, the author and perfecter of our faith." -Hebrews 12:2
Deeper Life is for campers that want to serve others during their camp session. Campers will work with the younger campers from the Pathfinders session. They will also have the opportunity to help with various service projects around our camp and community.
1st Junior
June 12-17  $225/
$245*
AGES 7-10
Dean: Jay Hardison
This session has reached capacity for girls. You can still sign up and be placed on the waitlist. We will fill open positions in the order they were registered.
No Fear!
The world is a very scary place. Violence, war, money issues, viruses, shootings, and a lot of other really scary things seem to happen every day. Lots of people live in constant fear of what might happen next. Some people are so scared, they stop living any kind of normal life. They're paralyzed by fear and anxiety.
That's not how any of us should live and it's certainly not how God wants us to live.
There will always be scary and frightening things in this world. God doesn't promise to remove them from our lives or to always keep us safe. Instead, God promises to go with us through this scary world, every step of the way! He promises to encourage, strengthen, and guide us through this frightening world every day of our lives. We don't have to live in fear. We can live in His strength and power.
At First Junior, we'll learn about those promises and how we can live with confidence, strength and courage in a scary world.
High School
JUNE 19-24 $225/
$245*
AGES 14-17

Dean: Chris Woolard
Chris Woolard grew up as a camper at RCC and has served as a dean for us since 2002. He is a Church planter who established "Venture Church" in Wilmington, NC and was the executive director of the Carolina Christian Youth Conference for 9 years. He has a heart for seeing
teenagers discover God's plan for their lives and works hard to build an excellent staff each year to make sure our students have a blast and also walk away knowing the love of Jesus. Chris has deaned our High School Session since 2014 is excited to be with us again this year!
Let's Go! – finding a gameplan for life
This year's theme is inspired by the annoyingly popular cheer you hear everywhere, "let's gooooo." It's an encouragement to do your best. It's a celebration of victory. It's a rally cry when when you're team is behind. And it's a perfect motivation for what Jesus wants His people to do in the world. Using Philppians 4:8-9 as a guide for how to conduct ourselves, we'll be working together to build a gameplan that will honor God, impact the world, and make you just wanna yell, "let's gooooooooo!" 
What will we do?
If you've never been to High School week at RCC you might be wondering, "what will we do while we're there?" Well, here's a snapshot. 
Fun:
Rule no. 1 at High School week is "Camp should be fun!" Of course we hope to motivate our kids to seek a deeper walk with God by the end of the week. But to get there, you can expect a full week of fun games, classic outdoor camp activities, team competitions, and unexpected twists.  Every year our High School students check out on Friday saying, "That was the best week of cam EVER" and this year, will NOT disappoint. 
Learning:
We create 4 distinctly different learning environments each day that will help grow our students in faith and understanding:
Team Time Bible Study: After breakfast, Students will meet with their team and leaders to work through a scripture each day. It's a practical tool they can bring home with them and use daily!
This year we will be reading through through the book of Philippians
Workshop: Following Bible Study, we'll have a lesson time taught some of our staff. These shortt classes will be great followup discussion from the previous night's lesson.
Vespers: After spending the majority of the day in the "fun" stuff, we re-group in the evening for a group worship time and teaching time. 
There is a time of worshiping God with our band 
and hearing a powerful and challenging message from our speaker.
This year we will spend our evening vespers sessions discovering "The Steps to Walking the Walk." 
Campfire: Before we turn in for the night, the whole camp gathers one last time for "campfire." Each night one of our staff members share their testimony of how God has moved in their life. It is powerful for our students to hear from so many of the staff they look up to. Thursday night is "Sr. Night." We invite our rising Sr. campers who are interested to share their story too.
1st Intermediate
JUNE 26-JULY 1  $225/

$245*
AGES 11-14
Dean: Lance Pippin
Lance Pippin grew up going to Roanoke Christian Camp as a camper and has served many weeks of camp as a counselor/volunteer. His first year "deaning" 1st Intermediate Week was in 2019. Lance is the youth minister at Christ's Church in Winterville, NC. He's been a youth minister since 2002 and has a heart for seeing kids discover God's plan for their lives! As dean, Lance works hard to build an excellent staff to make sure kids have a blast and also walk away knowing the love of Jesus Christ! In addition to being dean of 1st Intermediate Week and being a youth minister, Lance is married to his lovely wife, Erin. He's also a big fan of Duke University athletics and Ghostbusters!!!
This session has reached capacity for girls. You can still sign up and be placed on the waitlist. We will fill open positions in the order they were registered.
Spaces
A relationship is the way in which two or more concepts, objects, or people are connected. Or the state of being connected. 
We are human beings! God's greatest creation! At 1st Intermediate Week 2022, we will look at four SPACES of relationships and what to do in each one. 
They are: PUBLIC – SOCIAL – PERSONAL – INTIMATE 
God has made us to need relationships in all four of these SPACES! Each space has different rules. 
The astronaut, earth, moon, rocketship and helmet are illustrations to help communicate the SPACES we put between ourselves and other people.
Discovery
JULY 3-6  $135/

$155*
AGES 7-9
Dean: Bane Angles
Session information coming soon.
2nd Junior
JULY 10-15  $225/
$245*
AGES 8-11
Dean: Stewart Woodley and Jamie Fulford
2nd Intermediate
July 17-22  $225/
$245*
AGES 10-13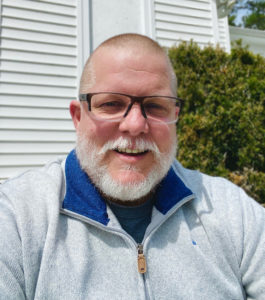 Dean: Scott Askew

This session has reached capacity for girls. You can still sign up and be placed on the waitlist. We will fill open positions in the order they were registered.
Fortunate Mistakes
We all make mistakes. We might say something we don't mean, do something we didn't intend to do or maybe we just forget something that is important to someone else. Mistakes happen.
And many people, especially young people, feel that their mistakes have to define them.
Did you ever realize though that plenty of people in scripture made mistakes? The list is really long: Adam, Eve, Cain, Abraham, Sarah, Esau, Jacob, Isaac, Rachel… really, it's a list of almost everyone in the Bible with the notable exception of one, Jesus. And Jesus is strong enough to turn the mistakes we make into powerful reminders of his power and strength in overcoming our weaknesses. Come and join us for an exciting week of camp and be reminded that Jesus defines who we are!
Explorers
July 24-26  $100/
$120*
AGES 5-7
Dean: Laney Hodges

Laney Hodges grew up going to Roanoke Christian Camp, first as a camper and then as a Junior Counselor. She has served as Dean for our Day Camps and for the past several years has been a counselor/Dorm Mom for 1st Junior Week. Laney is the Children's Minister at Journey Church in Washington, NC. She has been working with kids since 1999 and has a heart for seeing children grow in their relationships with the Lord. Laney lives in Washington with her husband, Jimmy, their daughter, Amy Ruth, and assorted critters (a dog, lots of cats, and a horse). She loves to sing, to craft, and to hang out with family and friends. Laney is very excited to serve as dean of Explorers Camp
From Cradle to Cross to Crown
We will study Jesus' life from beginning to end to get a better understanding of who Jesus is and why we can trust Him as our Savior.  Let's get ready to go from Christmas to Easter in just 3 days!
3rd Junior
July 26-29  $135/

$155*
AGES 8-11
Deans: Kevin McNeil and Addison Lilley

Christmas In July! 
'Celebrating Christ every day!'
Day 1: Celebrate Christmas Every Day. Be a Christian every day. (Luke 2:8-20). 
Are we just a seasonal Christian or does Jesus completely change your life?
         Discussing the story of the shepherds in the fields and their interaction with the angels.
Day 2: Giving Gifts (Luke 16:19-31)
         It's easy to be wrapped up in getting gifts for ourselves – but we have to actively think about 
other people and being generous. Discussing the story about the rich man and Lazarus.
Day 3: Build Your Gingerbread House on Jesus. (Matthew 7:24-27).
         Discussing the story of the man who builds his house upon the rock.
Day 4: Naughty Or Nice? Discussing the story of the prodigal son (Luke 15)
         We have to earn our gifts from Santa with our behavior – Jesus gives them to us freely. It's 
based on what HE did – not what WE did.    
Day 5: Milk and Cookies.Discussing "pick up your cross and follow me" (Luke 14:25-27)
Music and Drama
July 31-Aug 5  $225/
$245*
AGES 12-17
Dean: Patrick Harrison
The session starts on Sunday July 31st and will run through Friday August 5th. Some of you are brand new to Music and Drama (MaD) camp so I wanted to give you a quick rundown of what we do.
We will all arrive on Sunday and that evening everyone will get a chance to audition for Caley (Music Director) and Patrick (Drama Director). After all of you have auditioned, Caley and Patrick will assign roles and some of the solos for the musical.
After breakfast Monday morning, the Cast List will be posted and we will begin the journey of learning lines.
On Wednesday, around lunch, we will head Christ's Church in Winterville and perform at 6:30 pm. After the performance, we will go back to camp.
On Thursday, we will head to Son Rise Church of Christ where we will perform again at 6:30 pm,and after the performance, we will go back to camp.
Finally, on Friday evening we will perform at the camp at 7 pm for all of the parents and families of the campers. After this performance, everyone will go home.
As you can see this is a very intense week of practice, study, and hard work, but it is also a very rewarding experience that will build memories for a lifetime.
A copy of the performance will be emailed to registered campers before the week so they can become familiar with the program.
WHAT ARE YOU WAITING FOR?
Our sessions fill up fast, so don't miss the chance to have an unforgettable summer. Register for camp in three simple steps: 
Step 1: Check Out Our Schedule
Step 2: Read Our Policies
Step 3: Register!
Use our online registration software to quickly register for camp!
Please note that your spot will not be reserved until we receive all required information for the camper and deposits for each camp session. If you have a minister code, please type it in the discount code box on Step 2.
Check back soon for Summer 2021 registration. 
If you have any questions regarding online registration or would prefer a paper registration, please email office@roanokechristiancamp.com.