Not all the fun takes place in the summer. Check here for events that take place the rest of the year.
Adult Camp
May 5-6
Cost $25
AGES 18+
Dean: Scott Askew

A camp session for grown ups. This will be a time to laugh, relax, make friends, grow spiritually, and relive the fun you had at summer camp.
Family Tent Camp
April 21-22
$15 Per Person
All Ages
Dean: Chris Avery

This is an opportunity for families to experience a camp session together. There must be at least one adult attending with children. You will be responsible for the kids you bring.
Families can stay together in tents on our property. We have a limited number of tents and dorm rooms available for use.
This session will give you a chance to relax and have fun with your family and other families on our camp property. Some activities will be scheduled such as a family worship times and group games. Dinner, breakfast, and lunch will be included in the registration cost.
Tech Camp
Nov 3-5 | $110
7 pm Friday to 4 pm Sunday
AGES 12-17
Dean: Patrick Harrison

Tech Camp is an opportunity to explore different technologies and tie them into spiritual lessons.
The schedule runs different than other sessions. Campers will stay up very late and sleep in the next morning. They will have opportunities to play video and board games with other campers in addition to other activities.
Step 1: Check Out Our Schedule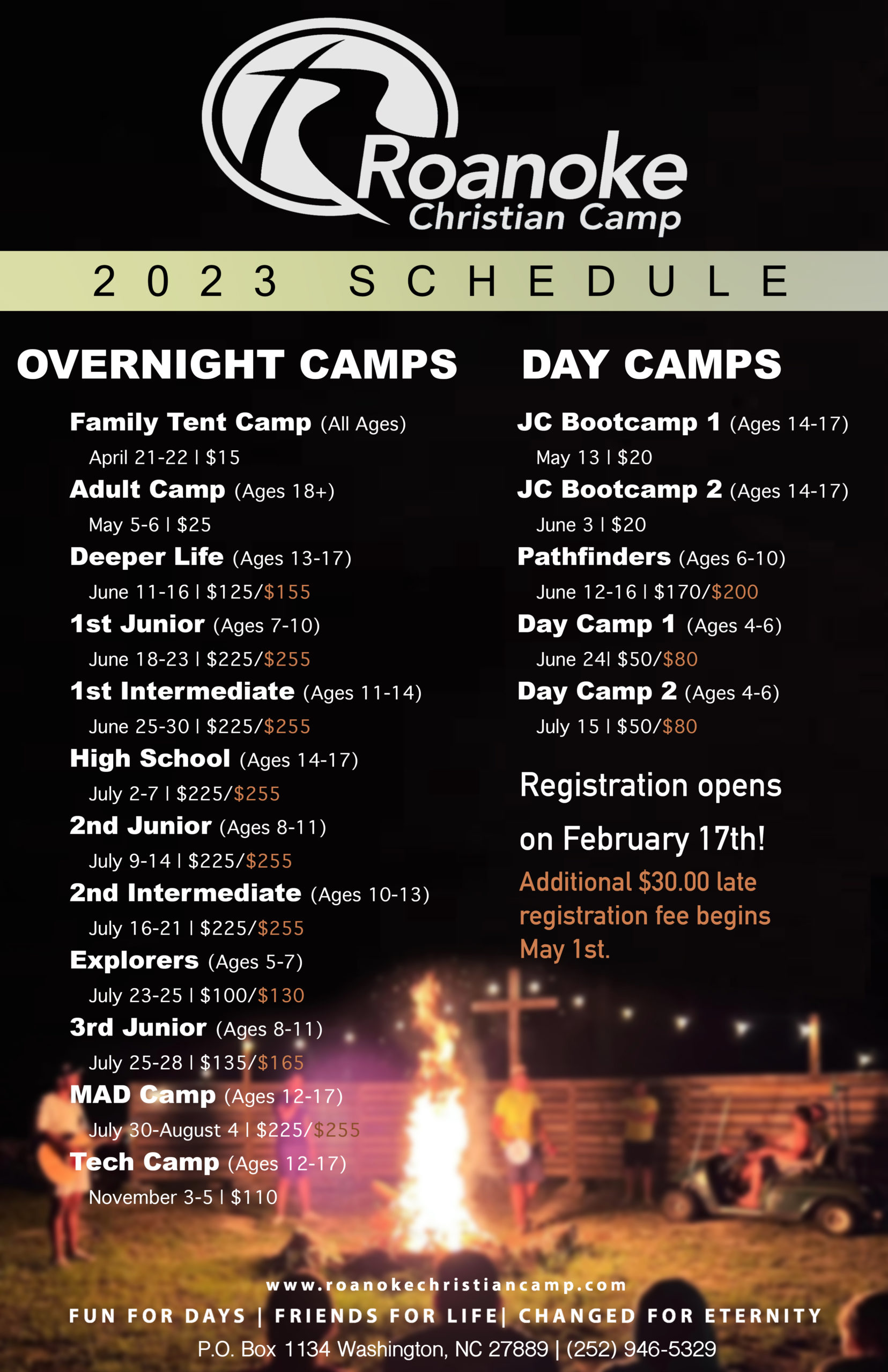 Step 2: Read Our Policies
Step 3: Register!
Use our online registration software to quickly register for camp!
Please note that your spot will not be reserved until we receive all required information for the camper and deposits for each camp session. If you have a minister code, please type it in the discount code box on Step 2.
Check back soon for Summer 2021 registration. 
If you have any questions regarding online registration or would prefer a paper registration, please email office@roanokechristiancamp.com.