Day Camp is the perfect opportunity for young campers who aren't quite ready to stay the night away from home. Campers enjoy all of the excitement of a week-long session packed into one fun-filled day! 
Prices increase $20 on May 1.
Day Camp 2
JULY 9 | $50/
*70
AGES 4-6
Dean: Emily Upchurch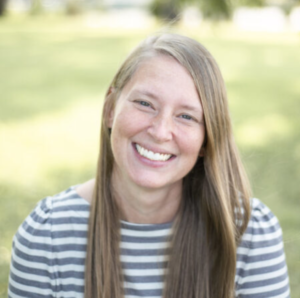 Emily is the Children's Director at Two Rivers Church of Christ in New Bern, NC.  She began volunteering at Roanoke Christian Camp as a Dean of Day Camp in 2015.  Emily is passionate about finding creative ways to teach children about Jesus and loves spending time with her husband and three kids.
*Price will increase after May 1, 2020.
At Day Camp 2 we will learn that Jesus is our Superhero! Through Jesus' encounter with Zacchaeus we will learn how much Jesus loves each one of us! Throughout the day will will be making some superhero accessories, go on a scavenger hunt to save the camp and celebrate Jesus as the ultimate superhero! Our focus verse for Day Camp 2 is Luke 19:10, For the Son of Man came to seek and save the lost.
Step 1: Check Out Our Schedule
Step 2: Read Our Policies
Step 3: Register!
Use our online registration software to quickly register for camp!
Please note that your spot will not be reserved until we receive all required information for the camper and deposits for each camp session. If you have a minister code, please type it in the discount code box on Step 2.
Check back soon for Summer 2021 registration. 
If you have any questions regarding online registration or would prefer a paper registration, please email office@roanokechristiancamp.com.